Like A Rock's posts - Russian uPOST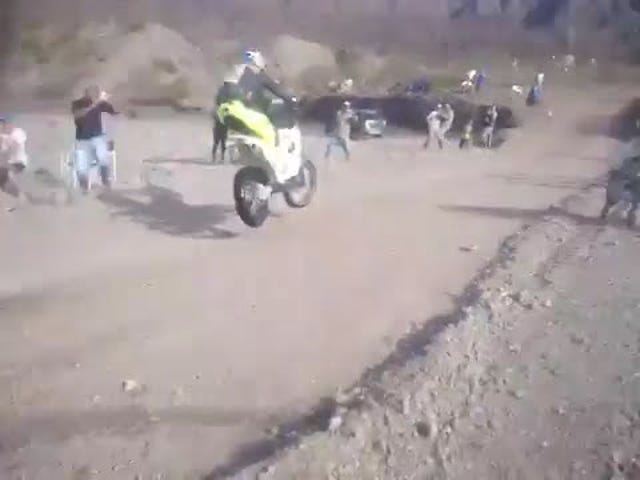 Watch A Dakar Motorcycle Skip Like A Rock On A Puddle
You know you're really flying when your entire bike skips like a giant rock on the water. Sure, this bike goes down a little in the splash, sure, but he really just seems to bounce over the deepest parts of it.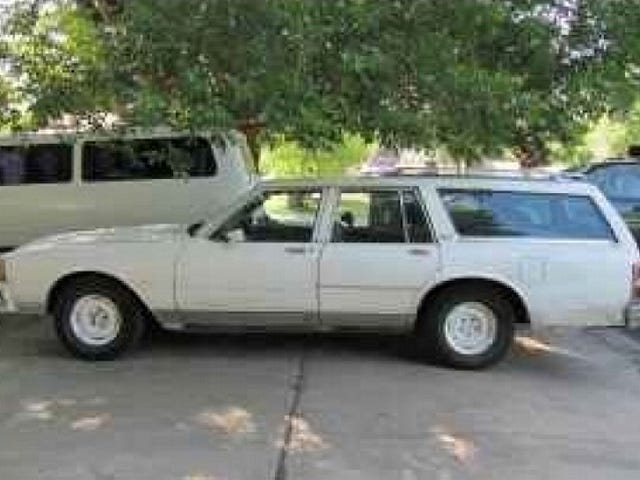 For $800, join the band
If you're a fan of the thrasher band, Red Fang, then you've no doubt seen their Jackass-inspired video for the song Wires in which a third-gen Chevy B-body wagon is used in a gran mal version of will it blend? Today's Nice Price or Crack Pipe '85 Caprice Wagon is almost a twin, but is its price a jackass move?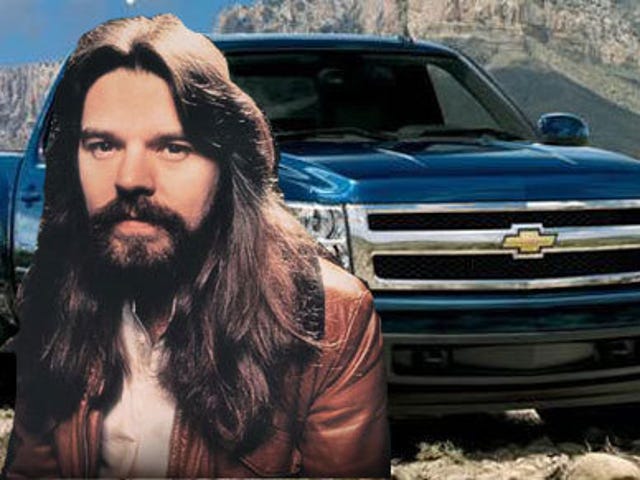 More Like A Rock: Bob Seger Or Chevy Silverado?
Chevy added Bob Seger's "Like A Rock" to their truck commercials and created advertising gold. But did they also create an unstoppable monster? Seger's Greatest Hits is poised to outsell the Silverado this decade. Who will win: Rock-truck or rocker?
Our Crooner, Our Truck: Bob Seger To Sing National Anthem For Game One Of The Chevrolet-Sponsored World Series
The hit squad goons with the General's marketing team may have thought they'd heard the last of fan-fave crooner Bob Seger, but now that it's been confirmed the fan-fave crooner'll be getting a run at the national anthem at the lynchpin of Chevy's $400 million marketing blitz for the Silverado, we've only got two…
Like a Nuttendiesel: Bob Seger Prefers Ze Porsche
We were all excited a few weeks ago after the results of our poll asking folks if they wanted Chevy to bring on the return of the old Bob Seger "Like A Rock" song / slogan as they herald in the new GMT-900 based pickup trucks. We found a whopping 49% of you answered "Yes! Dude, that song defines Chevy trucks." —…
What About Bob?
Last week when the General introduced its newly tricked-out GMT-900 trucks, the Chevy Silverado and the GMC Sierra, it got us to thinking — whatever happened to the old "Like A Rock" ad slogan? One of us (take a guess) was all over that made-in-Detroit Bob Seger crooner shit, and despite the suckiness of the song —…