Dead zones's posts - Russian uPOST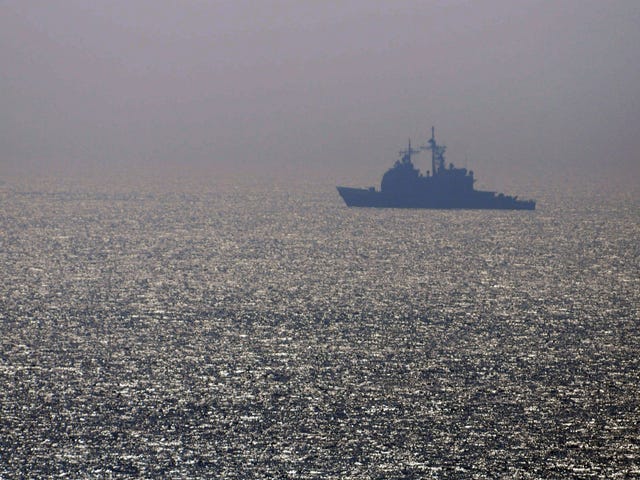 The Arabian Sea's Suffocating 'Dead Zone' Is Even Larger Than We Imagined
Since the early 1960s, scientists have known about the so-called "dead zone" in the Gulf of Oman, a patch of water practically devoid of all oxygen. As anyone who has ever owned an aquarium knows, even fish require oxygen, but as a surprising new survey shows, the Arabian Sea features an oxygen-starved aquarium the…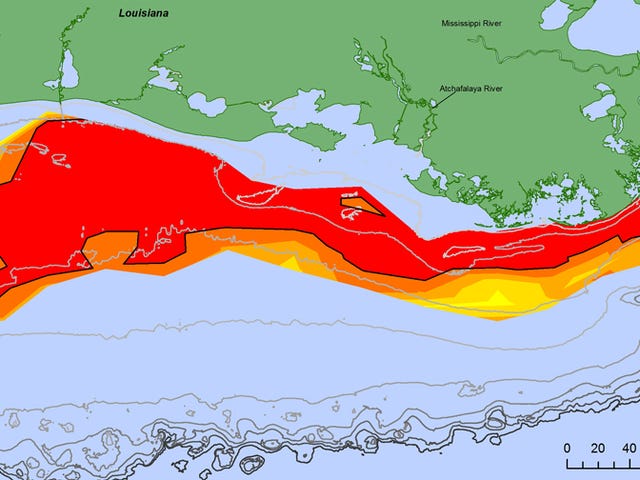 The Largest 'Dead Zone' Ever Has Been Recorded off the Coast of Louisiana 
A recent expedition to the Gulf of Mexico has yielded the largest "dead zone" ever recorded in the area. Measuring 8,776 square miles, this massive patch of oxygen depleted water is wreaking havoc on the Gulf's marine life—a consequence of unchecked agricultural runoff pouring down from the Mississippi River.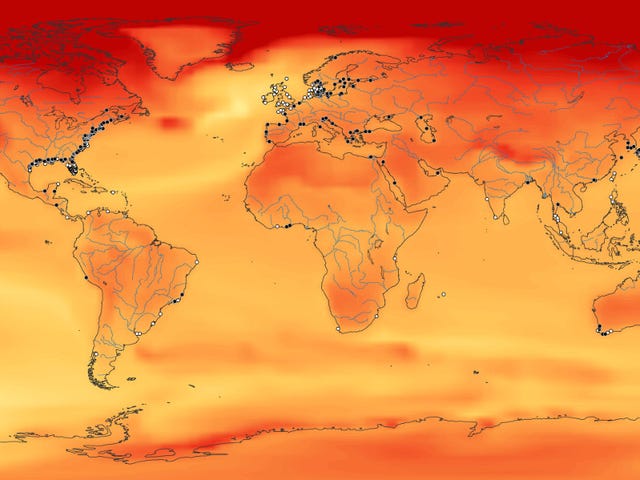 The Ocean's "Dead Zones" Could Be Getting A Lot Worse
There are over 400 coastal dead zones around the world, regions so poor in dissolved oxygen that marine life can't survive during the summer months. And it looks like these dead zones will be getting worse in the next few decades — in terms of both size and number.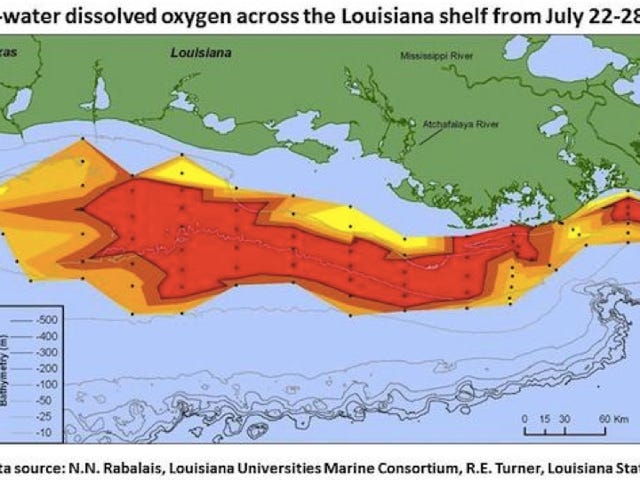 This is why the ocean is full of dead zones
Every year, a massive "dead zone" develops in the Gulf of Mexico — a region where algae destroys almost all the oxygen in the ocean. No fish or other life forms can survive there. This year's dead zone is roughly 5,840 square miles (see above map). It's almost twice as big as last year's. What causes this watery death…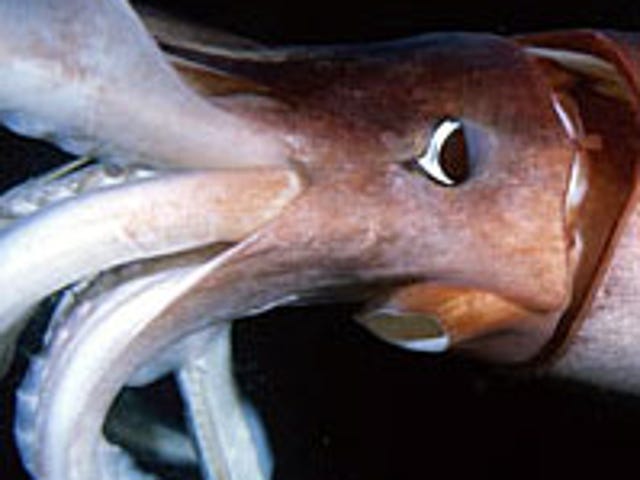 Giant Squids Invade The Dead Zones Of California
Every summer since 2002, the waters off the West coast die. And then the giant squids come. It's all thanks to global warming, which causes massive "low oxygen zones" off the coast, in which almost everything in the water dies off due to oxygen starvation. It's already too late to reverse the ocean's "George Romero…